We have rebranded! Meet LOQR's new image
Over the years we've experienced such a great development. We started as an authentication company to become the leading AI-powered Journey-as-a-Service provider for financial institutions. LOQR has grown, we won several awards and recognitions, and we started our internationalization journey.
With so much growth and development in a short period of time, we realized that it was time for our brand to evolve as well. As LOQR follows its path of expansion fueled by innovative solutions, we are taking a great step by launching the first significant change to our brand and website.
"It became necessary for us to look at our brand and website to evolve those important parts of our communication and to uncover the essence of what makes LOQR different. It was a big challenge, but we dared to engage in this adventure to achieve the goal", says Ricardo Costa, LOQR's founder, and CEO.
The rebrand project helped us to strengthen our communication and provide a clearer message to our clients and their customers of LOQR as a global brand and a global company. It has been a long journey with a lot of effort from different teams to get to the result we have today and we're very happy to share it.
The story behind the new brand
We changed the way we look, not the essence of who we are. The excellence of our solution is still the same, with continuous improvement. We unlock digital banking experiences through our Journey-as-a-Service platform that delivers compliant and ready-to-use journeys.
Our values remain as well as our mission to accelerate a seamless transition to a secure digital world as a key to inclusive growth, and our vision to empower digital lives and engrave our position in the digital society.
However, we want to showcase it better, and more clearly to keep inspiring our clients, partners, and ourselves, to create and deliver better digital experiences and empower more digital lives.
Our logo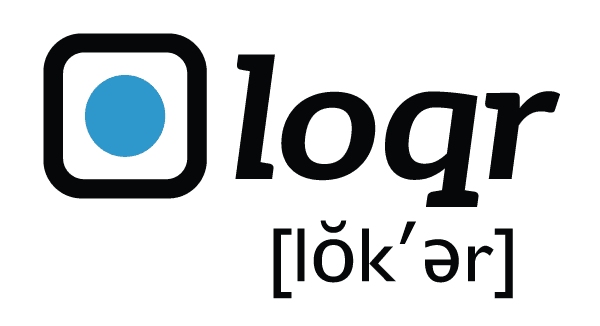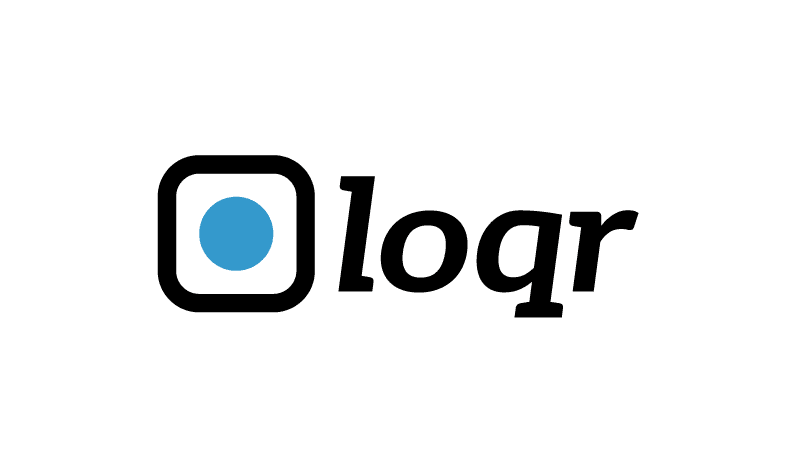 The communication concept of LOQR's new logo lies on modern graphic, ​a bold color, dynamism, and versatility. ​ The core of the visual appearance is the revitalized locker icon to reinforce our message: we help banks unlock their digital potential through our journeys, and we lock what matter in a safe circle, with a unified solution. 
Our palette
For our new palette we kept the blue as one of the main elements while evolving into modern shades reflecting the representation of the brand: bold, dynamic, and versatile. The website also follows a color scheme with the darker shades for product pages and lighter shades for corporate pages.
Our website
Apart from the new logo and colors, we've changed our website completely. The first big move was on our domain, which changed from loqr.io to loqr.com! It was a major project that ran alongside the rebrand project and had a successful result, thanks to our team.
With a simplified and updated brand message, now we focus more on the solution, on the value of our Journey-as-a-Service platform, and on creating a website that can be the epicenter of our communication. We also have a new page for our end-to-end journeys, new corporate pages, and more.
How we look in the real world
We already had the chance to launch our new brand to the world at Money20/20, one of the biggest events for fintech startups, banks, and investors in Europe. It was very exciting for us to be part of the event and to get the chance to showcase our new brand and website to the participants there as well as our Journey-as-a-Service platform.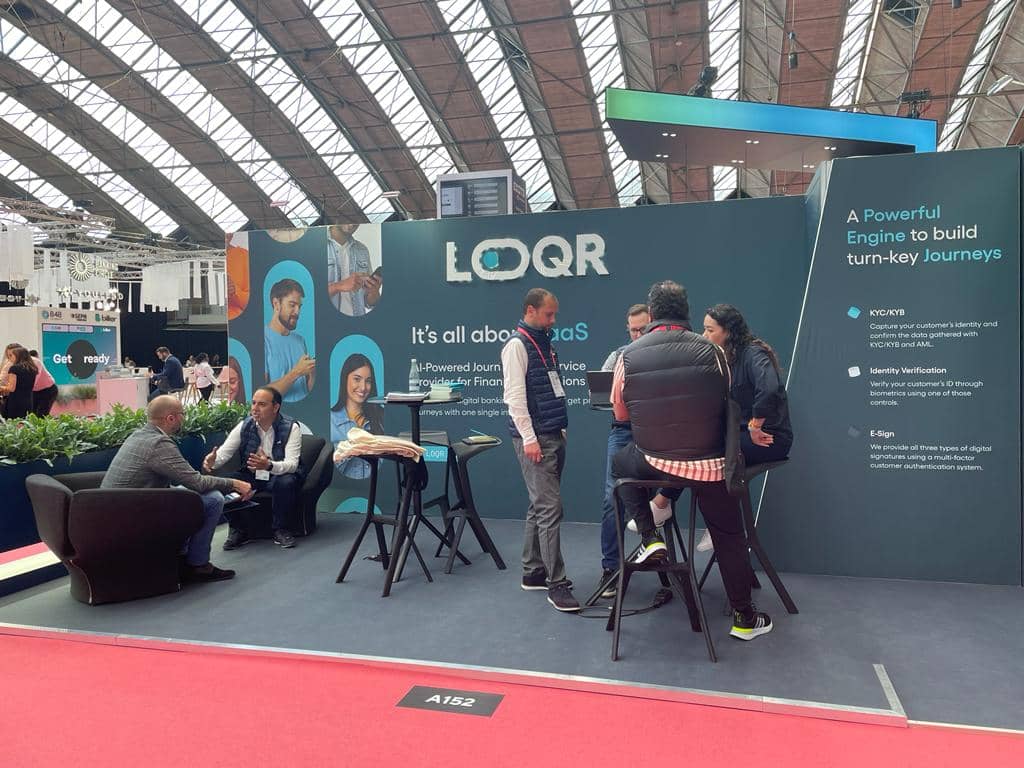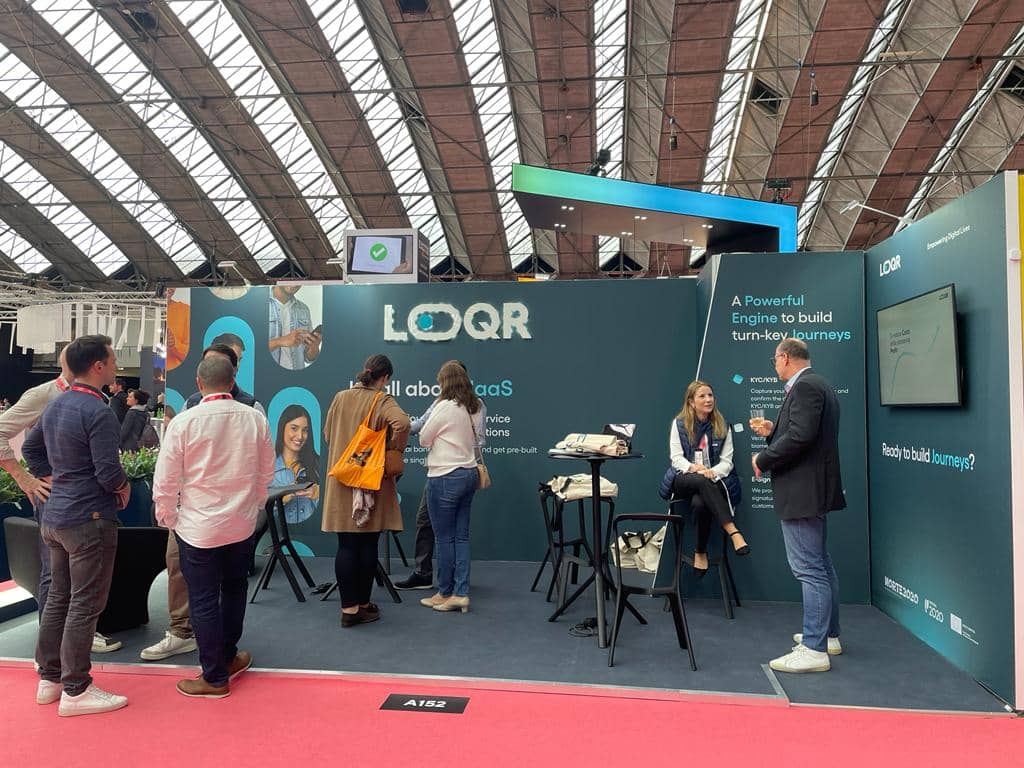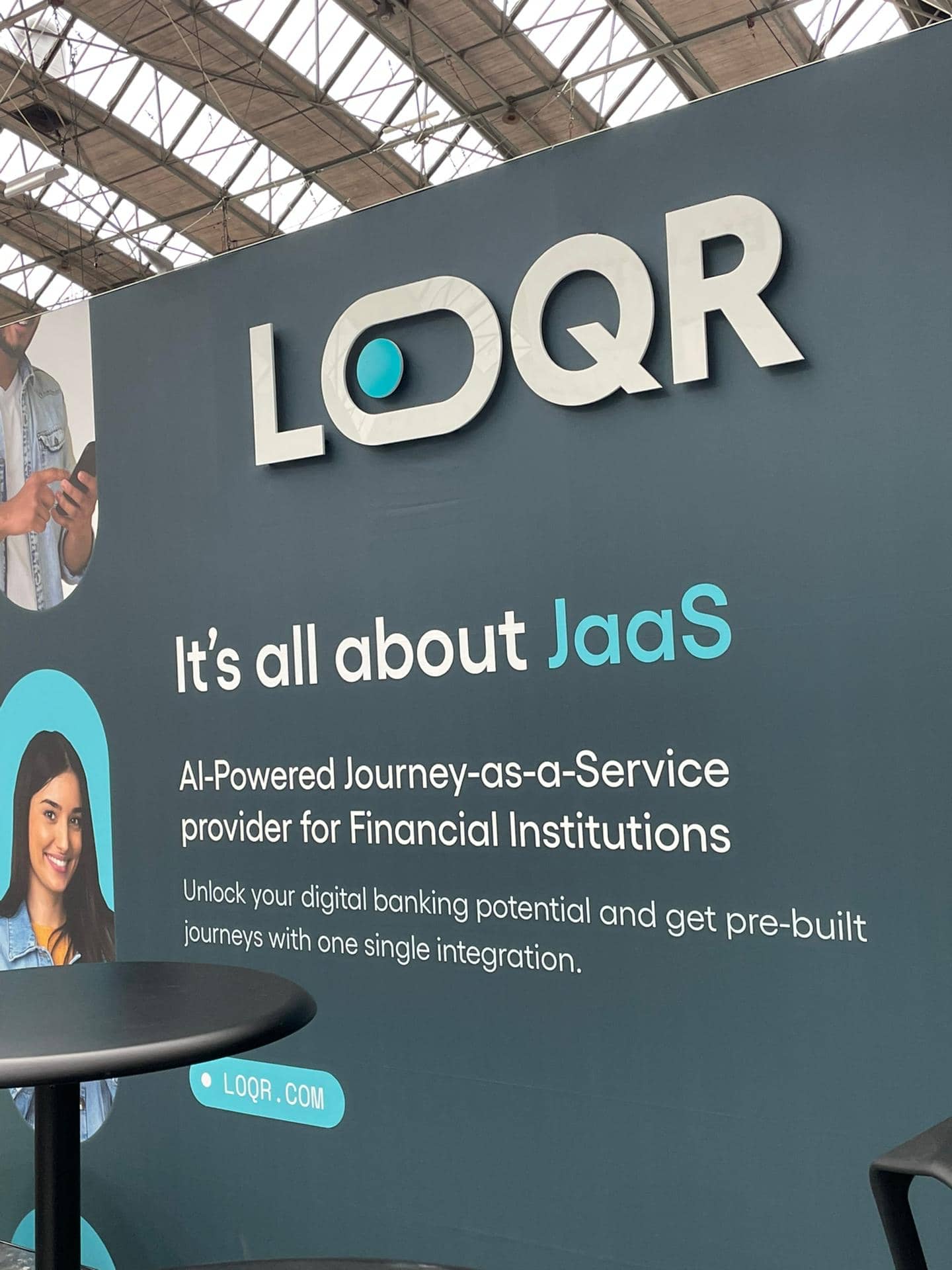 Getting ready for what comes next
It is just the beginning of our new path, and we couldn't be happier with the results but also excited about what comes next. We're on our journey to establish LOQR as a global brand, continue to reach new markets, and constantly evolve our solution to deliver the best digital experiences to our customers.
More than ever, we will keep working to empower digital lives and unlock new digital banking experiences. Get ready to unlock yours.